TIMES BENGKULU, JAKARTA – In the heart of Banyuwangi, Indonesia, lies the Sustainable Fishery Village (SFV), an innovative project that combines marine conservation and education. At the forefront of SFV's initiatives is a marine ornamental fish clinic, poised to become a hub for learning for marine conservation.
The projects of SFV includes coral reef preservation, introducing marine biodiversity, and raising awareness about the detrimental effects of plastic waste on the ocean.
This pioneering program, conceived by Azis Armand, is intentionally designed as an educational platform, focusing on conservation and early exposure to marine ecosystems, targeting audiences from preschoolers to the general public.
The Tanks and Huge Aquarium to Support the Conservation
The marine ornamental fish clinic will feature two large tanks and giant aquariums showcasing a diverse array of marine life, from corals and starfish to the mesmerizing world of ornamental fish. Additionally, this facility will serve as a research center for marine studies, further contributing to our understanding of oceanic life.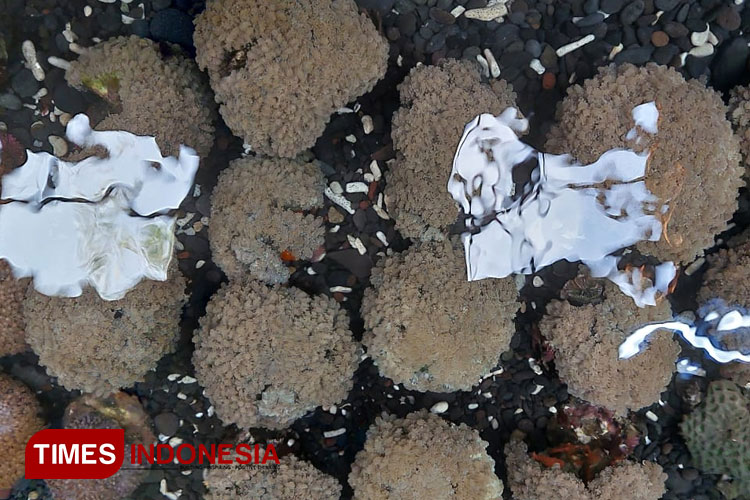 In addition to the marine ornamental fish clinic, SFV GWD offers a floating lobster cultivation house, providing educational insights into lobster farming—an uncommon but vital form of aquaculture.
"There will also be lobster releases. Normally, it's sea turtles, but here, we release lobsters," Azis Armand added.
The emergence of SFV is expected to heighten public awareness regarding the significance of marine ecosystem preservation and the reduction of plastic pollution in our oceans.
"The death of fish, coral reefs, and other marine life is often attributed to plastic waste and diapers. Yet, the largest oxygen producer in the world, plankton, is found in our oceans," he emphasized.
With SFV, Banyuwangi offers a unique and immersive tourism experience that not only captivates the eye but also imparts profound insights into the importance of marine conservation for human life.
Witness the splendor of nature and the astonishing marine biodiversity at Sustainable Fishery Village or SFV GWD Banyuwangi. Join the movement towards sustainable ocean fish farming and the protection of our precious marine ecosystems. (*)
| | |
| --- | --- |
| Pewarta | : Khodijah Siti |
| Editor | : Khodijah Siti |